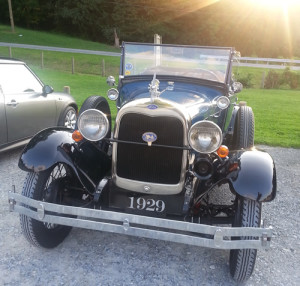 Sunday, April 27th, 2017 – 8 am to 2 pm
The Brandywine Region AACA 60th Anniversary
McGrellis Auction Center
719 Valley Road
Hockessin, DE 19707
If you would like to be a vendor at this event:
Vendor set up time starts at 6:00 am.
Automotive and related items.
One vendor space is two parking places.
Pre-registration is recommended.
Spaces assigned upon arrival.
Separate car corral spaces available @ $15.
Pre-registered vouchers will be mailed to you.